Storage
With this add-on functionality you can add powerful contextual marketing features to your apps. Show the right content to the right users at the right time or location. Maximize the content you already creating without increasing development costs.
If subscribed, in any of your apps you'll find a menu item called Storage as follows:

Expanding this menu will reveal all the functionality located in this area: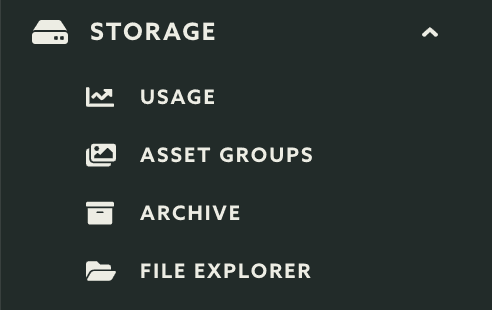 Go ahead and keep reading our guides and learn how to manage content or files.