Partials
In this area you'll find all the partials you've created. Partials are reusable HTML blocks of content that you can use to better manage your push or email templates or messages.
To access this area, expand the menu item Messages and click in Partials as follows: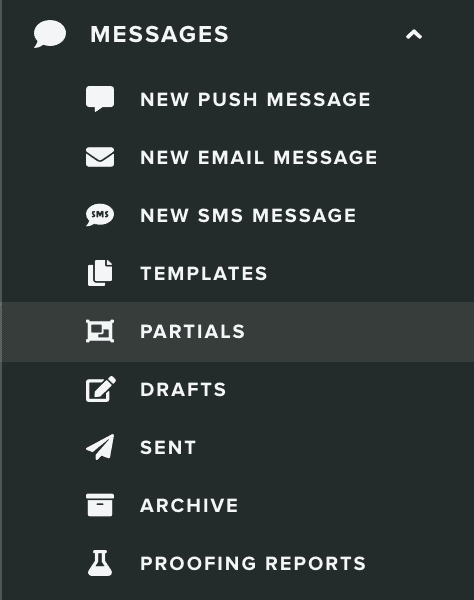 You'll find a list of partials, just like the one below:

You can also search for partials by their name:

Continue reading our guides to learn how to create and edit partials.