Connectors
In this area you will be able to automate the way you categorize users, send notifications or send information to 3rd party software by harnessing the all the events your app generates.
To access these pages, expand the Automation menu and click in Connectors like shown below:

In this page you'll be presented with the list of all your connectors, like the one below: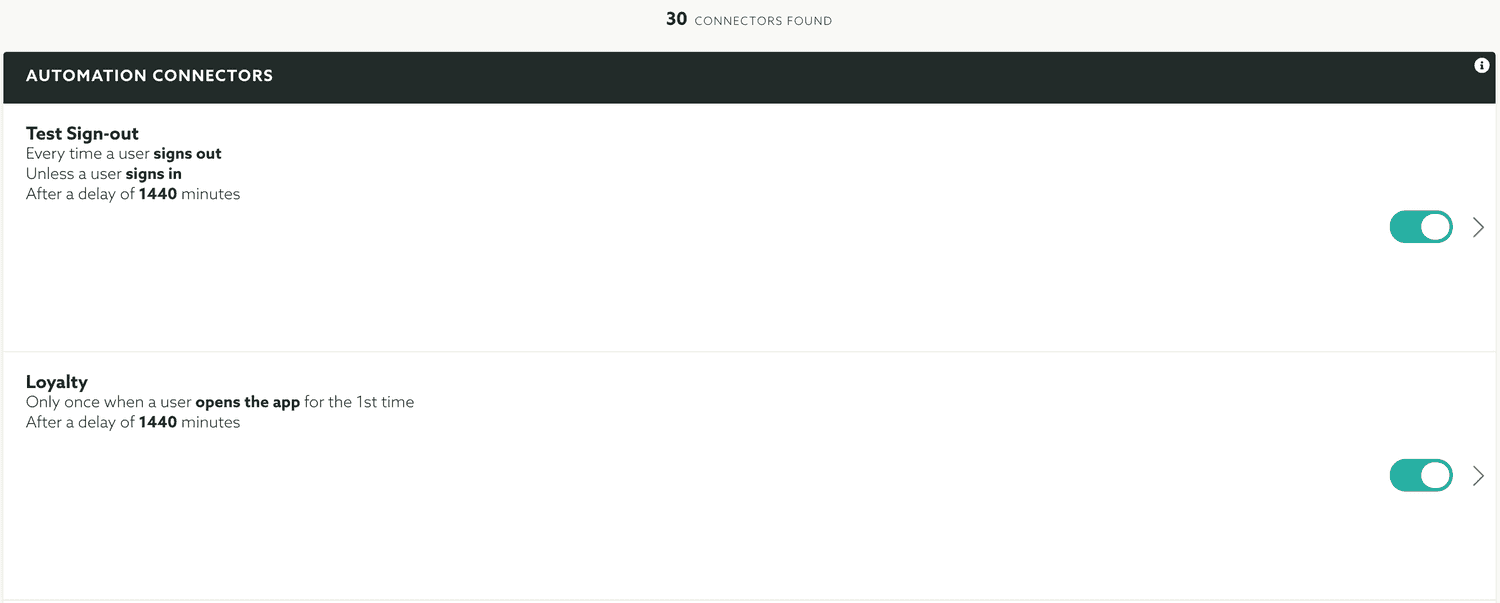 You can also search for automation connectors:

In this area you can also quickly make a connector active or inactive. Use the switch in each connector to toggle it ON or OFF:

Learn more about the creating connectors here and how to edit them here.