Services
Notificare can offer your apps a wide range of services. From push notifications to location services, digital loyalty cards or analytics, in these pages you will be able to activate and configure all the services your apps will need.
To access these pages, expand the Settings menu and click in Services like shown below: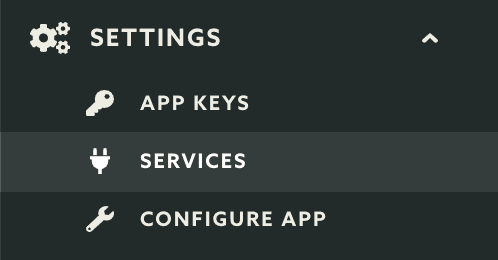 In this page you will find our list of functionality that your app might already be using or that you will need to subscribe (Add-Ons) to make the most of your apps: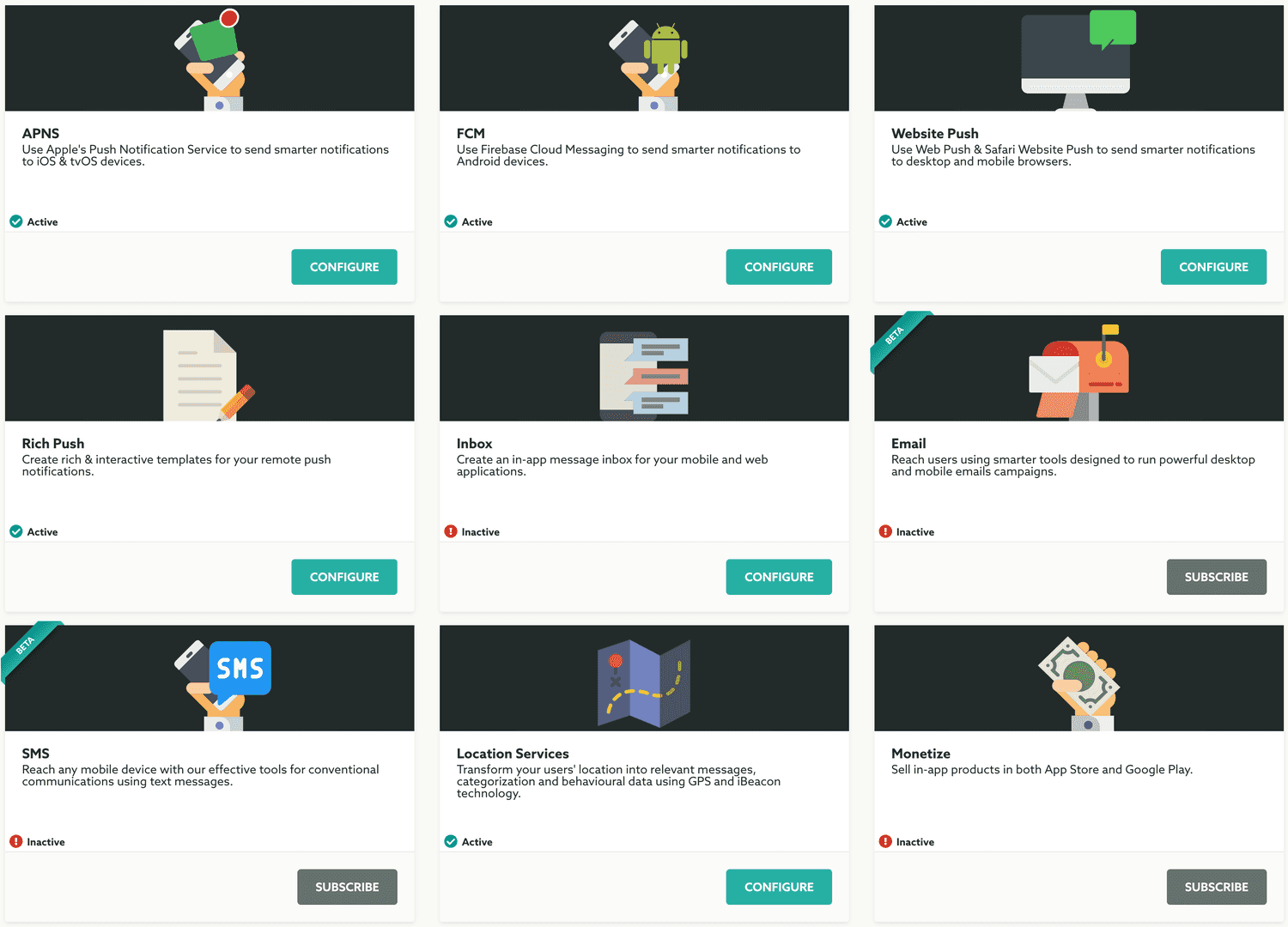 Follow the links in the menu in the left to discover how to configure and manage all the services you care about.