Add-Ons
You can extend your account with new features that our platform has to offer. This can be done via the Add-Ons tab:

Under this tab you will see a list of all the add-ons available for your account: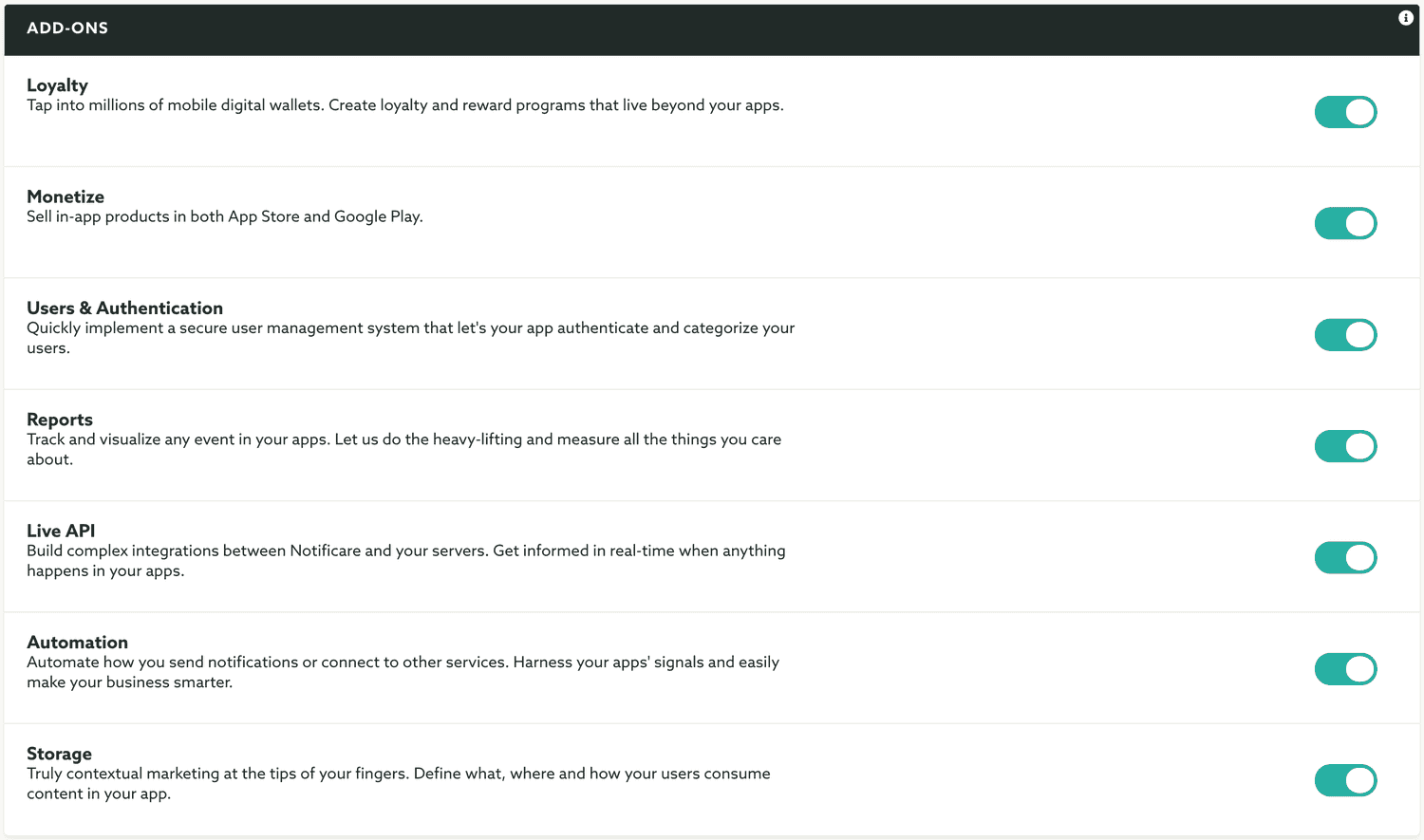 Additionally if your account is under a trial period, this area will not be visible and will show something like the screenshot below:

Add-ons can be subscribed and unsubscribed at any time. Our system will charge you a prorated value depending on your billing cycle. There is no limitation to how many times, in a billing cycle, you can turn an Add-On ON or OFF. To turn an add-on ON or OFF, simply toggle the switch in each Add-On:

You will always need to confirm this operation before we add/remove this add-on to/from your subscription.
If you have a custom billing agreement with us, this operation cannot be done automatically. In that case your can request to active or deactivate Add-Ons. Although the process is the same, you should allow up to 24 hours for our sales team to handle your request.